The Anthea Jewels Band

The Anthea 'Jewels' Band perform original home grown and traditional blues, soul, funk and rock n roll with powerhouse vocals for soul stirring renditions from the Delta, and the music styles of New Orleans, Mississippi and Chicago.



BAND

Lead vocals: Anthéa-Jewels

Bass+vocals: Bill Ruffle

Lead Guitar: Dan Miller

Saxophone: Robert Calvert

Drums+vocals: Rob George
---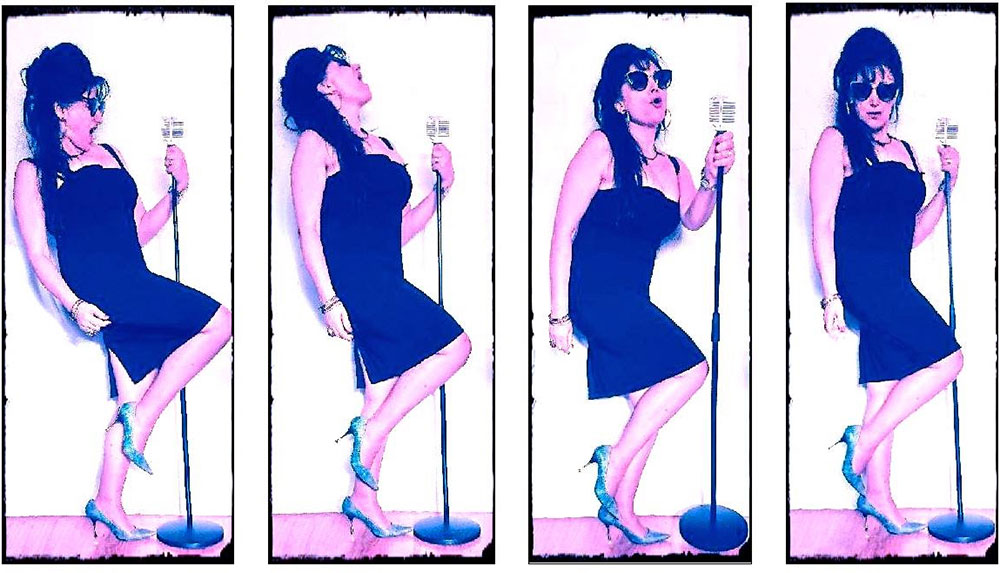 ---
Dec 15 & 18 XMAS SHOWS !

MERRY CHRISTMAS FROM ANTHÉA 'JEWELS' & THE LADS! Two Festively Fun Gigs!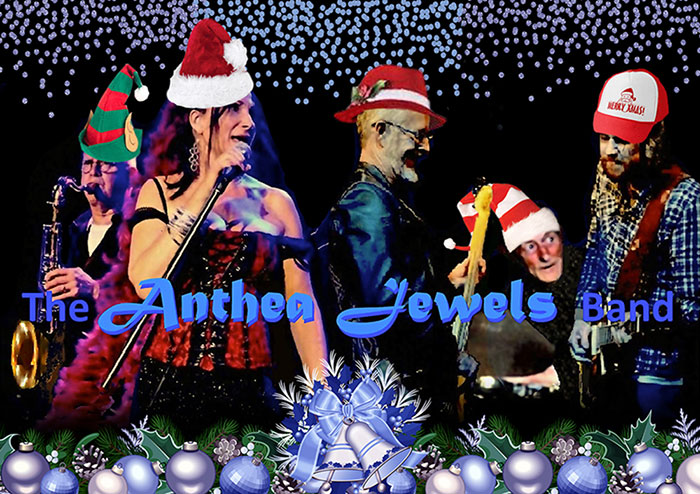 ---

---
The Anthea Jewels Band
promo video 2019

Pearl - The Ultimate Janis Joplin Show Australia - Kozmic Blues
Somewhere in Melbourne - Xmas Dec 1993




Pearl - The Ultimate Janis Joplin Show Australia - Move Over

Somewhere in Melbourne - Xmas Dec 1993



'Foreign Land'

(Mες' την ξενιτια ) by Anthea This song written firstly as a dedication to Anthea's parents.
It is now an ode to all Greek diaspora and to all peoples travelling in search for a better life, in a foreign land.




'Without you'

(Δίχως εσέ) features Anthea on vocals This song is the fourth off the CD - 'Echoes' - Αντιλαλιες -
It features the poetry of Nikiforos Vrettakos, beautifully put to music by
our own Greek/Australian composer Arthur Rorris.
---
AWARDS / ACCOLADES FOR JEWELS ANTHEA
MC - Presenter Antipodes Festival 2010+
AMRAP - AirIT Ambassador for Ethnic Multicultural submissions 2011+
NEMBC - Victorian representative for Ethnic Women Broadcasters 2010+
3zzz Greek program Broadcaster/Contributor - Boardmember 2000+
Community Musician - Community Cultural Development since 1996+
2012 Awarded 10 year servce award as a community musician in ethnic broadcasting
2012 Tributed in the annual periodical by the Greek/Australian Cultural League
2011 First place for most inspiring soundtrack/original song 'Foreign Land'
in the Antipodes Student Film Festival Competition
2009 Recipient - Victorian State Government Multicultural Award for Excellence in the Arts
2007 Ambassador for Peace - UNESCO
2007 Artist of the Month - The Boite (Vic)
2004 Compilation CD winner of The Soundscreen Award for best folk release 2004
Arnold Zable's 'The Fig Tree' featuring Kavisha Mazzella, Anthea Sidiropoulos, Costas Tsicaderis,
Klezmania, Freydi Mrocki and David Krycer, and Klezmeritis.
2004 Winner for most Inspiring Bob Dylan Tribute song at National Folk Festival 2004
for her rendition of Blowing in the wind +music of Greek song 'Milise Mou'
2003 Nominated for Best Performance at Melbourne Fringe Festival 2003
for her one-woman show 'Anthea's Diary'
2001 Semi-Finalist in world music competition for her
original composition of meditation music 'Daybreak'
1993 + 1989 - Finalist in the Antipodes Song Festival Competition

.